I'll admit that I was bullied in the fifth grade.
I had just moved from upstate NY down to Maryland, and my clothes, accent, and vocabulary were different enough I got noticed. And not in a good way.
The girl made fun of me every day, called attention to my giant suitcase-like book bag, my jogging pants, and my kitty sweat shirts. She got a whole classroom of people to laugh at me. It's 30 years later and I still remember it happening like it was yesterday.
Embarrassment. Anxiety. Shame.
My mom finally intervened and called her mom to get it to stop. I wish I'd been more self-confident or self-aware or self-something that would have let me stand up to her without my mom having to get involved.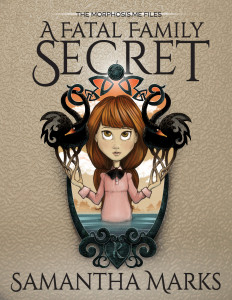 I looked up the current statistics, and over 60% of the teens where I live, in Howard County, Maryland, have been bullied, according to http://standuphoco.org/. In Maryland, 52,790 teen were electronically bullied through email, chat room, instant messaging, websites, or texting, as reported by http://www.stopbullying.gov/.
I finally stood up to the bully. Maybe not in reality, because we're now middle-aged (although she only lives a mile away), but I figured out a way to help other tweens & teens stand up to their bullies. I wrote a novel where the main character learns all the things I didn't, and she does what I couldn't.
Have you ever been bullied?
Read the prologue for free at http://morphosis.me/